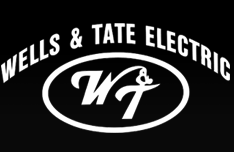 (800) 880-0761
Wells & Tate Electric Co Inc.
Founded in 1957 by David Wells and Earl Tate, later bought and Incorporated by Gerald McCormick in 1972. The company has continually grown over the years from a 5 person operation to a company with a well established staff of local managers and tradesmen. In 1992 Mr. McCormick retired from the company, leaving Wells & Tate to continue as a 2nd generation family-owned company.

Wells & Tate specializes in quality installations with superior management on negotiated design/build projects of commercial, healthcare, and industrial facilities. A majority of our work is completed on a fast track basis, at a competitive level, with the safety of our employees, the public, and owners being at the forefront.

The continued growth and health of our community is extremely important to the company. Wells & Tate supports a variety of charitable causes and schools. Wells and Tate is also a major supporter of the Huntsville Hospital Foundation, contributing over $100,000 to the Foundation in the past 10 years. In addition W&T is dedicated to helping grow the local economy by providing training and jobs. Wells & Tate also provides a 4 year apprenticeship training program with the North Alabama Craft Training Foundation.